How to Report Elder Financial Abuse
Is Elder Abuse Taking Place Around You?
Elder financial abuse can blindside you especially when the perpetrator is someone who is considered family. Adult children or spouses can be guilty of convincing an elderly person to transfer funds from accounts, make an excessive amount of withdrawals or transactions, and take advantage of the close access they have with an elder's accounts, financial statements and personal documents.
When elders live in the same home or need assistance from family members due to health reasons, it can be easy to be taken advantage of. As a bystander, it can be helpful to keep in mind the warning signs of financial abuse in order to look out for the elders in your life. For example, have you noticed a close relative in an elderly person's family have a lifestyle change. Are they suddenly driving a new car, purchasing another home, or quitting their job? Trust your gut. If you find their actions suspicious, speak up. 
What is Financial Abuse?
From investment scams, lottery schemes, identity theft, stolen possessions like jewelry, or forged checks and suspicious credit card activity, financial abuse comes in many forms. Unfortunately, those who commit financial abuse can often be people who aren't complete strangers. 
It's important to know if possible financial abuse could be occurring. Know the warning signs and how to report the issue if it happens to you. If you don't know where to begin, here are a few suggestions to keep in mind.
Know the Warning Signs
Being able to catch elder financial abuse before it gets out of hand is essential when trying to protect your assets, well-being, and look after your loved ones. Recognizing the warning signs that point towards financial abuse will help you achieve these goals. Be cautious and learn to identify elder abuse can be helpful if you ask yourself the following questions:
Have you noticed any large withdrawals or transfers from bank accounts? 

Are there missing checks or suspicious signatures?

Has there recently been an individual who suddenly forms a close relationship with the older person who now has easy access to his or her assets?

Have there been newly executed documents that the older person doesn't understand fully?

Are there changes in account beneficiaries or authorized signers.

Do you have a large number of unpaid bills?

Is your property missing?

Were there any entry forms or prizes from contests? For example, maybe there was a payment made for "free" vacation or other merchandise.

Are there any untreated physical or mental problems in the particular situation?

Is there social isolation occurring?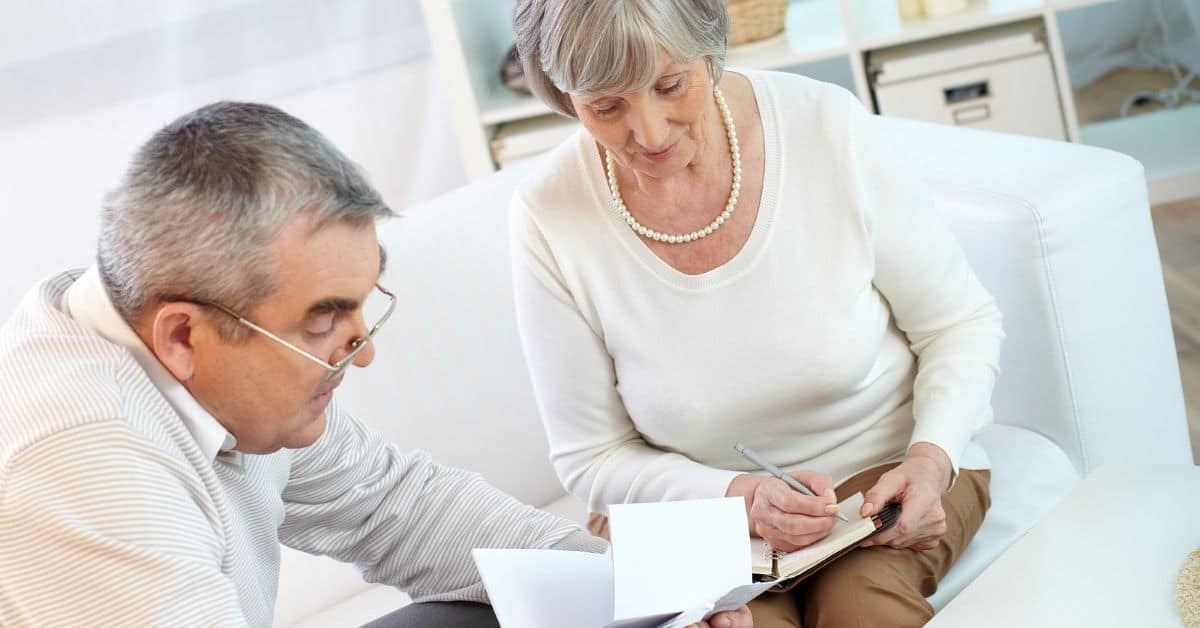 Misuse of Power
Power of Attorney POAs
A power of attorney (POA) can be a durable financial planning tool. This enables another person to make financial decisions on your behalf if you are incapacitated. If someone is not fit to handle their own affairs, the document authorizes an "agent". This agent is usually a sibling, spouse or child and essentially has full control over every aspect of your life. They have the ability to take actions like emptying bank accounts and changing your will.
Unfortunately, statistics have revealed that perpetrators are mostly family members or caregivers. This occurs because the victims of these crimes become very dependent on who is managing their finances. The durable power of attorney can result in elder abuse because by legal document it gives thieves a perceived license to steal. 
Adult Guardianships and Conservatorships
Conservatorships can be referred to as adult guardianships in some states. Typically, those who are in comas, suffer from advanced Alzheimer's disease, or have other serious illnesses or injuries have conservatorships and have someone who takes care of their financial matters. That person is called the "conservator of the estate". A person who is in charge of personal and medical conditions is known as the "conservator of the person". Both types of conservators are supervised and help accountable to the court, however, when it comes to incompetence or mistreatment, these issues go unnoticed in most cases.
How to Protect and Resolve in House Elder Abuse
Conservatorship can be best avoided for an elderly person by preparing a power of attorney (POA) before a health crisis occurs. Someone who is well-trusted can be hand picked before to make financial or medical decisions to reassure you that you will be in good hands. 
To resolve conservatorship issues, papers must be filed with the court to block the conservatorship. A legal hearing will take place where the judge will analyze evidence to determine the person's mental capacity. 
The court attempts to prevent mismanagement issues within a conservatorship by closely monitoring the conservator's actions. Courts will ask conservator's to provide periodic reports of minor decisions they have made and require them to seek permission before making major decisions in hopes to protect the conservatee.
Financial Abuse in Nursing Homes 
If you are helping an elderly friend or family member through a financial elder abuse crisis, it can be helpful to remove them from the situation by relocating them to a safer environment. A common place where financial elder abuse happens is when the victim is in a nursing home. Unfortunately, there are many issues that could arise while your loved one is supposed to be receiving special assistance and care. 
If you or a loved one is or planning on receiving assisted care, become educated on the signs that may point to elder abuse in a nursing home environment. Knowing what practices are unethical will allow you to protect yourself or the ones you love.  Here are a few things to watch for:
Theft of items in a resident's room – When you are a resident at a nursing home there is little privacy. Most of the time doors are open and people trickle in and out of your room throughout the day. 
Theft  and misuse of checkbook, credit cards, or cash– When family members or others have access to an elder's credit cards to assist with paying bills people can misuse the cards or checkbooks for other reasons. Embezzlers buys things for themselves, pays their own bills, and writes unauthorized checks to themselves
Undue influence and Manipulation – Con artists are guilty of taking advantage of elders who do not have relatives close by or come to visit. They try to develop a close relationship with the victim and convince them to make a new will that includes them. Con artists may distort the truth and lie about the victim's heirs as well to manipulate what assets they are trying to receive.
Stolen personal information or identify theft – When there is theft of belongings from rooms such as wallets, lots of personal information can be stolen. Identity theft is common especially when people can easily access your home address, date of birth and Social Security number.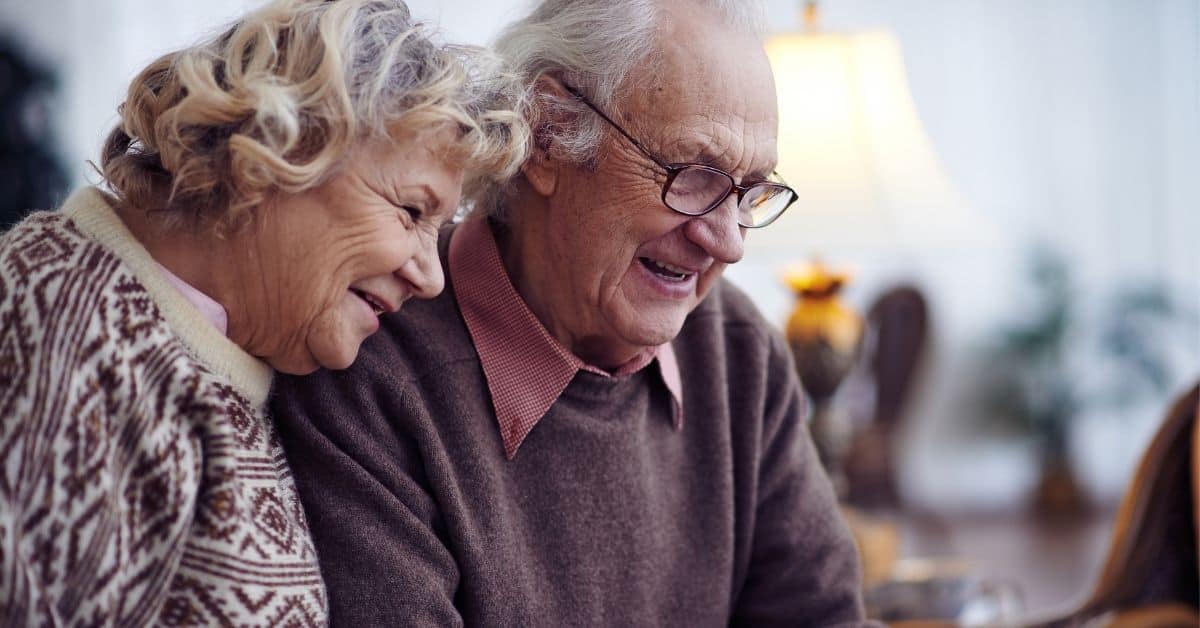 Reporting Elder Financial Abuse
There are several different ways to report elder abuse and take steps to stopping perpetrators. Involving the bank, local police and prosecutors, or adult protective services are great resources to help address the issue. If possible, confronting the perpetrator can also be an option. Taking action, in whatever form you decide is best, should be investigated immediately. There are special groups who dedicate their time to finding perpetrators and stopping the issues occurring. 
What Happens After You Report Elder Abuse
Once you have reported elder abuse to either law enforcement or adult protective services, a qualified responder will arrive to interview the victim in order to gain more insight of the situation. Interviewing the victim allows the responder to assess whether or not financial elder abuse is occurring. If it is, they will be able to put the victim in contact with the necessary resources to get back on track, take steps to fix the issue, and start a road to recovery.
Without the assistance of a responder, it can be difficult for a victim to know who to turn to for help and how to identify the problem areas. Victims may have a hard time knowing how to take action or communicating with the interviewer. If this is the case, it is good to have someone who can fill in and help take further action if the victim cannot do so.
Always ask questions. Elder abuse is important to understand so that you can successfully resolve the issue and make sure it does not occur again. There are resources available that educate and protect victims in order to prevent the unfortunate event from happening once again. 
Services and Resources for Assistance
Notify bank tellers and officers – Those who handle the elder's account may be able to stop suspicious activity. Bank tellers and handlers oversee all withdrawals and may be able to help pinpoint problems such as large sums of money that have been taken from transferred from the account. Together they can work with you and get you in touch with financial institutions to file a Suspicious Activity Report with the federal government. 
Contact Adult Protective Services – Adult Protective Services (APS) offers assistance to victims of elder financial abuse. Services support and enable County Departments so that they can better protect elderly and disabled adults from abuse, neglect, and exploitation and prevent unnecessary institutionalization. APS offices in your state can be found by visiting the National Center on Elder Abuse's website at ncea.acl.gov/Resources/State.aspx or contact the Alabama Department of Human Resources. 
Involve Your Law Enforcement – Involving you local prosecutors or law enforcement when there is evidence that a crime has occurred related to financial abuse is another way to report suspected problems. They too can help you explore your account, get you in touch with helpful senior service groups, and get you started on your road to recovery.
At Moses & Moses PC, Our business, tax and probate lawyers are experienced in business law, corporate income tax, estate and elder planning, probate and elder law and provide advance directive for health care to a power of attorney in Birmingham, Alabama. We have experienced business lawyers, tax lawyers, probate lawyers, estate planning and elder lawyers to plan and solve your business and family issues.